CFAK Nutrition doesn't just focus on your macros. We prioritize mindset and habits for lasting change. We pair you up with a CFAK Nutrition coach. They work with you to set healthy nutrition habits specific to your goals. Whether you're a CrossFit Alaska client in Anchorage, AK or live across the US and are looking for a nutrition program – this is for you! That's right, we accept remote clients for this nutrition program!
Nutrition Coaching
Dial in your health and fitness by way of wholesome, fuel-focused nutrition. We've created a fine-tuned nutrition program, powered by Working Against Gravity, to ensure that every minute you spend in the gym pays off — mentally and physically. Our nutrition coach will work with you to help you turn your sweat sessions into the results you're after.
One-on-One Support
Experience the benefits of one-on-one nutrition coaching, with one of our coaches who has passed the entire WAG Coaching Course. He or she will work with you to develop a plan to reach your goals. And, by the "end," you'll become the expert. It's an investment worth making in your health — one that buys earned results.
Pricing
$140 per month*
*Minimum of 3 months required
Who is This For???
This program is for anyone looking to:
Implement a healthier lifestyle.
Lose weight.
Get lean.
Gain weight or muscle mass.
Maximize performance (endurance and strength training, Oly lifting, CrossFit, etc.).
Learn about portion sizes and nutritional needs for goals.
Eat at restaurants and social events confidently
How Does it Work?
This program pairs you with a nutrition coach from our gym who has been screened, trained and certified to teach you the ins and outs of weighing and tracking food, meal prepping, planning for eating at restaurants and events and more. Your coach understands that every physical body is different. They listen, adjust and help you learn how to make sense of your own anatomy and relationship with food. Because no two bodies are the same.
What You Can Expect
Learn how to track your food and use tracking apps
Learn what your body needs in order to feel and perform at its best
Gain an understanding of serving sizes, quality and nutritional composition of your favorite dishes
Establish habits and routines
Learn about yourself and your tendencies with food – emotions, triggers, cravings, etc.
Develop a positive relationship with food
Experience first-hand the importance of consistency to see the best possible results
Work through the initial discomfort of tracking your food, eating at restaurants and dealing with peer pressure
Weekly online check-ins with your coach
Guaranteed 24/hr response time
Access to members-only Facebook Group
Online nutrition portal inside our web app, Seismic
Knowledge Base full of exclusive macro-counting education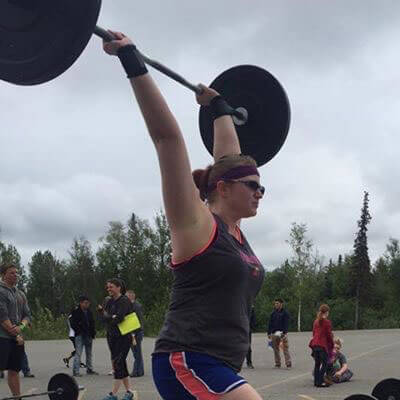 I signed up to participate in the nutrition program because I had struggled with yo yo dieting and I had slid back into poor habits again. I was also finding myself getting stagnant with my fitness/strength progress. I was stuck and needed help getting out of it but also knew I needed structure and someone helping me understand more about nutrition and how to properly fuel my body. 
I have been participating in the program for almost a year and a half now and plan to continue doing so. In that time I have lost 30 lbs, 8 inches off my chest/waist/hips, noticed a difference in my physical appearance, and increased strength and energy during workouts. I love how this program is individualized to my needs and is adjusted over time as I make progress. It also naturally helps me learn and understand how food choices effect my nutrition as I work to hit my daily targets. The biggest thing for me was discovering that I wasn't giving my body enough fuel! I am looking forward to learning more as I continue on with the program!
Rachel Coulter
Struggling with depression, poor self esteem and seeing no progress trying to work out on my own I joined this gym to accelerate my weight loss journey. 8 Months later I'm down 50 pounds and 10 pant sizes (yes, 12 to 2!) But the best part is I can literally walk taller and more confidently than ever —thanks to my new found back muscles.
For true transformations you have to surround yourself with people who will not drag you back into unhealthy habits. Thanks to this gym, I am surrounded by people who want to live a healthy lifestyle. CFAK is more than just a gym it's a community.
Kayla Paige