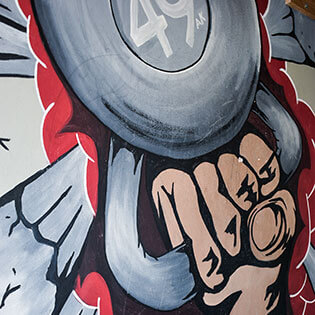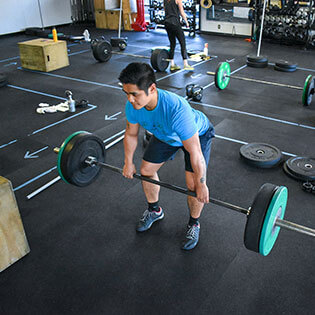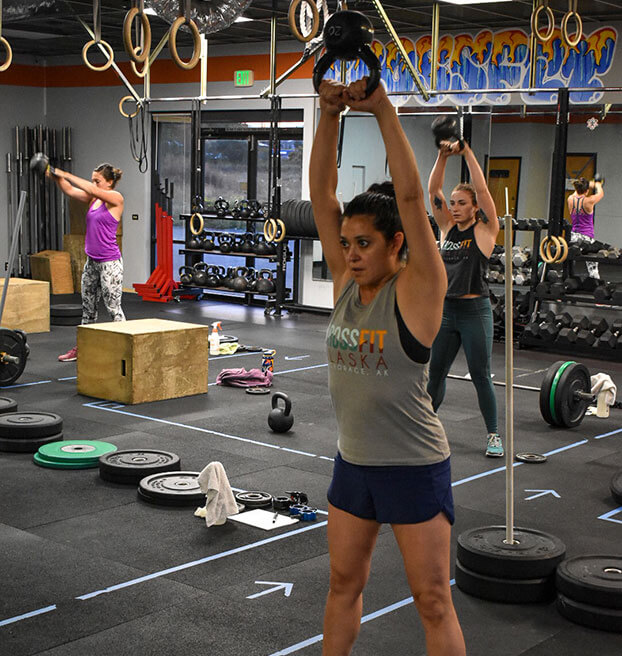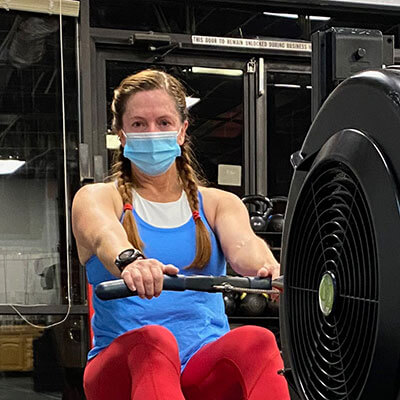 It's not impossible, just hard. CrossFit taught me that I am capable of overcoming the unimaginable. That skill and that mindset transfers to all aspects of life. Often a workout plan that leaves me shaking my head, but with an appropriate scale, it gets done and then celebrated. CrossFit is about building yourself while surrounded by a community of support. Cheering is encouraged and we all celebrate the success of others. I feel encouraged to try and fail and then to keep trying. I found peace, friendship, community, mental health tools and self-confidence. The gym is a place to let your mind rest, you simply can't think if you can't breathe. I keep coming back because fitness is a roller coaster, there's ups and downs all the time, but with consistency, being health strong supports everything else, hiking, rowing the boat, horseback riding, running. It is a place to honor those that serve with your own hard work. I love CrossFit so much that in an effort not to miss class, I attended 5:30 am class and delivered my baby at 10:00 am!
Mandi Seethaler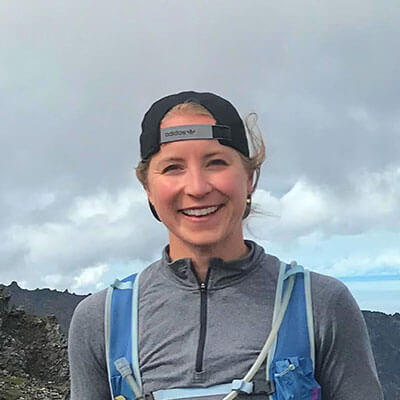 I joined CrossFit because, though I was young and active, I would throw my back out every few months and have a debilitating, hunched over few days where I couldn't do anything. Everyone said I needed to "strengthen my core," so I finally gave CrossFit a shot. I had no idea how fun it would be to get strong, or how strong I could get. CFAK is a special place where people come to work hard, learn, laugh, and surround ourselves with people making healthy choices, pursuing our goals, and getting high on endorphins. The competitive vibe I feared, it turns out, is more about motivating than it is about winning. CrossFit has made me more confident and better able to do the things I love to do when I'm not at the gym. It's also incredibly friendly and inclusive. The coaches' knowledge makes me feel safe, and after being a part of this gym for a few years now, I truly believe anyone can do CrossFit. Oh also, I haven't thrown my back out a single time since I started.
Jenny Weis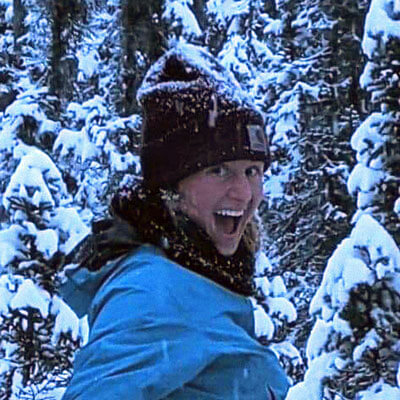 The initial draw to CFAK was Kelly's flexibility for the non-traditional work schedules that are the reality of many Alaskans. But the continued draw comes down to trust. Being able to confidently rely on the coaches, the programming, and the scaling to push me with intention. It's that simple really. I will continue to #optCFAK so I can keep my body moving safely and efficiently when I #optoutside for work and play for as long as possible, while challenging my endurance thresholds alongside some pretty awesome folks.
Kelsey Koenigs
This is the first time I have dropped in by myself to a box and the people here are incredibly welcoming. It's a well laid out facility with plenty of room to comfortably do the workout. David was the coach each morning and did a fantastic job in explaining what was going to be accomplished that day along with motivating during the workout. I would highly recommend anyone wanting to try out Crossfit to check this place out or if you're like myself and needing a place to drop in to while you're traveling away from your home box, this is the place. I'll definitely drop in again when I come back in a few months. Thanks Crossfit Alaska!
Michael Nance
If you are looking for a great workout guided by knowledgable coaches in a supportive atmosphere Crossfit Alaska can provide all of these things.  No matter what your fitness level is you can start Crossfit and it will help you with your goals with a bit of dedication on your part. I can attest that the workout will improve your fitness no matter what your starting place is and make your daily physical activities easier. Come to the 2:30PM class and I will cheer you on.
Gregory Sambo