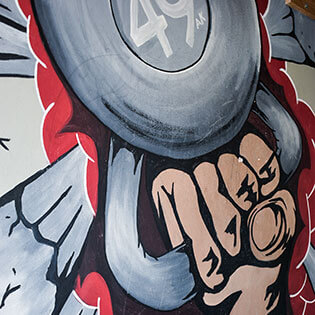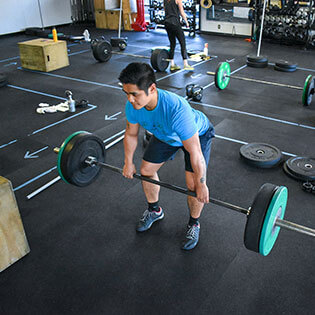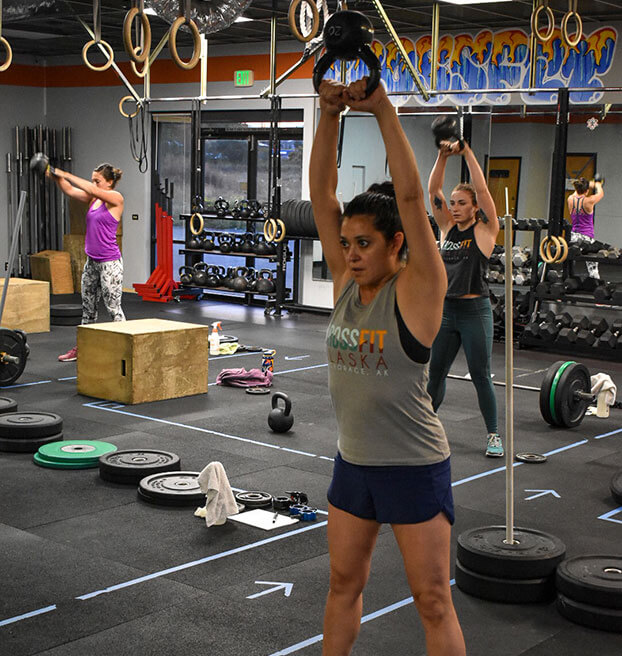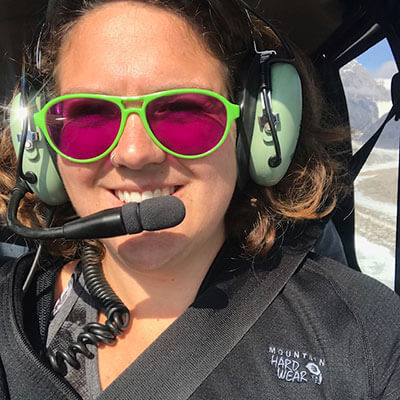 My husband, who had previously participated in Crossfit and is in much better shape than me, talked me into attending a free workout at Crossfit Alaska to give it a try. That short workout was one of the hardest things I had ever done and I didn't think I would be back into the gym. With the encouragement of Coach Kelly, I came back the following week to start the Foundations course. I pulled the trigger and signed up in November of 2018 and haven't looked back.
I have never been an athlete or felt particularly proud of what my body can do but the environment at Crossfit Alaska and the sport have allowed me to grow in ways I couldn't imagine. I now know how strong my body is and how capable I am. Our Crossfit Alaska family has kept me going through the pandemic and it's become my safe and happy place.
Rhiannon Parker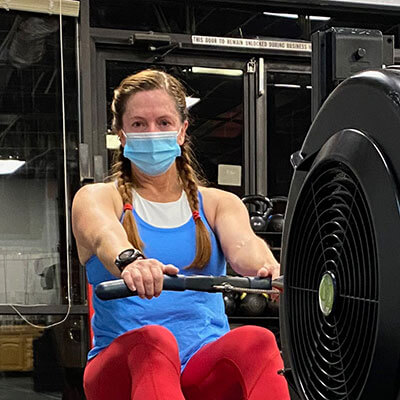 It's not impossible, just hard. CrossFit taught me that I am capable of overcoming the unimaginable. That skill and that mindset transfers to all aspects of life. Often a workout plan that leaves me shaking my head, but with an appropriate scale, it gets done and then celebrated. CrossFit is about building yourself while surrounded by a community of support. Cheering is encouraged and we all celebrate the success of others. I feel encouraged to try and fail and then to keep trying. I found peace, friendship, community, mental health tools and self-confidence. The gym is a place to let your mind rest, you simply can't think if you can't breathe. I keep coming back because fitness is a roller coaster, there's ups and downs all the time, but with consistency, being health strong supports everything else, hiking, rowing the boat, horseback riding, running. It is a place to honor those that serve with your own hard work. I love CrossFit so much that in an effort not to miss class, I attended 5:30 am class and delivered my baby at 10:00 am!
Mandi Seethaler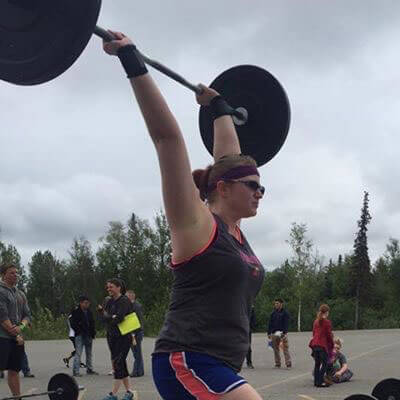 I signed up to participate in the nutrition program because I had struggled with yo yo dieting and I had slid back into poor habits again. I was also finding myself getting stagnant with my fitness/strength progress. I was stuck and needed help getting out of it but also knew I needed structure and someone helping me understand more about nutrition and how to properly fuel my body. 
I have been participating in the program for almost a year and a half now and plan to continue doing so. In that time I have lost 30 lbs, 8 inches off my chest/waist/hips, noticed a difference in my physical appearance, and increased strength and energy during workouts. I love how this program is individualized to my needs and is adjusted over time as I make progress. It also naturally helps me learn and understand how food choices effect my nutrition as I work to hit my daily targets. The biggest thing for me was discovering that I wasn't giving my body enough fuel! I am looking forward to learning more as I continue on with the program!
Rachel Coulter
If you are looking for a great workout guided by knowledgable coaches in a supportive atmosphere Crossfit Alaska can provide all of these things.  No matter what your fitness level is you can start Crossfit and it will help you with your goals with a bit of dedication on your part. I can attest that the workout will improve your fitness no matter what your starting place is and make your daily physical activities easier. Come to the 2:30PM class and I will cheer you on.
Gregory Sambo
CrossFit has changed my life. My initial goal when joining CrossFit Alaska was achieved a long time ago. While I do not have any specific gym goals, I do look for new physical challenges to take on. I have completed Spartan races, triathlons, the Clean Air Challenge, and numerous 5K road races since joining CrossFit. As a Masters aged athlete I never would have imagined I would be where I am today. CrossFit has changed my life. 
The CrossFit community is a unique one. Everyone is there for a common purpose regardless of age or ability. Everyone is treated as an equal. I have been truly blessed to be part of CrossFit Alaska's 5:30 a.m. class (Rooster Crew) The amount of support I get from the coaches and other athletes is absolutely amazing. Truly a great group of people. I do not hesitate to return the favor as they are like family. CrossFit has changed my life.
Phil Giorgione